Fire Code Compliance Inspections in Oklahoma City, OK
One of the most important fire safety services we provide at Oklahoma Fire & Safety Co. is ensuring your business is code compliant. Our licensed technicians can thoroughly inspect your place of business to detect any errors that could cause your property to be in violation and the steps you need to take to correct these issues.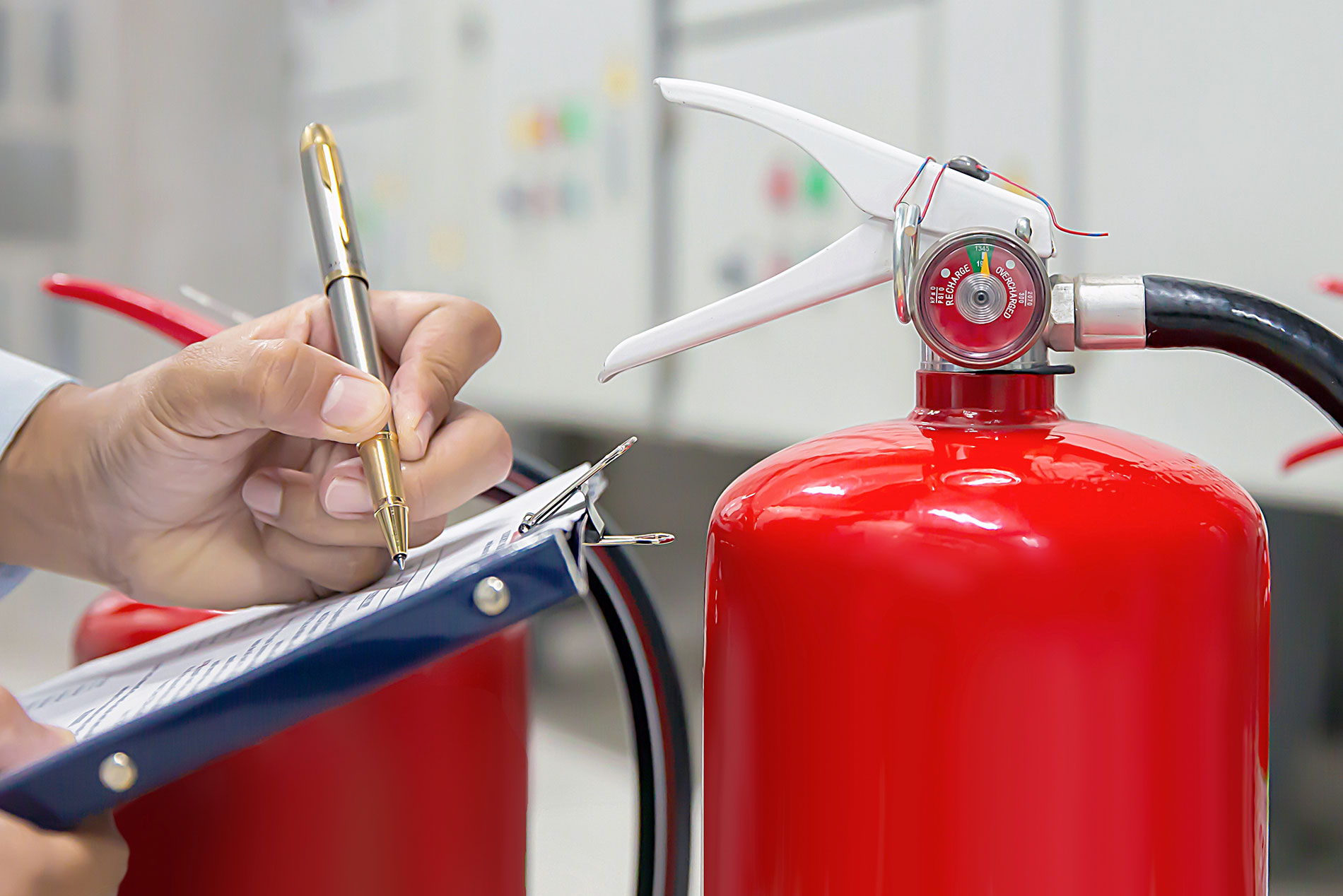 The Importance of Fire Codes
Fire codes establish baseline standards for fire safety in business locations. This helps keep you, your employees, and your customers safe. In addition, by being up to code, your business can also respond more effectively when fires do occur which can prevent further damage and expensive repairs. Making needed changes to keep your fire safety system up to code is far more cost-efficient than the alternative.
The Detection of Potential Problems
Some fire code violations you may not even be aware of. These unseen issues can be inadvertently ignored until a fire occurs, and the resulting damage is worse. With regular inspections, you can be made aware of these potential issues before they become a danger to your business.
Checking Vital Equipment
When inspecting your business to ensure it is up to code, important parts of your business's fire safety system such as the fire alarm and extinguishers are checked to confirm they are working correctly. Issues such as extinguishers that are not being properly charged can lead to the inability to successfully respond to a fire if one does occur. By checking these and other vital parts of your fire prevention system, you are not only code compliant but also safer.
When You Need Code Compliance Inspections
When you need fire services you can trust, reach out to Oklahoma Fire & Safety Co. We proudly help businesses in Tully, Oklahoma City, OK, and all nearby communities with their code inspection needs. When you hire us, we will take a careful and systematic approach to inspect your business to make sure you meet all fire code requirements and provide solutions to any problems we discover. Reach out to us today to learn more about our services and how we can keep your business safe from fires.